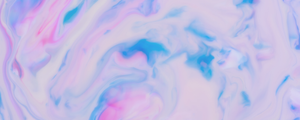 WELCOME TO MY WEBSITE!
I am an award-winning singer/songwriter and multi-instrumentalist from Tennessee. I love creating music. You will find that God is the center of all that I do. I want to please Him. Period. I long to leave a legacy that will endure for generations. Yes, that is a major task, but I'm a visionary at heart. If I (truly) impact one person for the better, while on this earth, then I will be happy.
I want to live for His purpose until my very last breath. I will never stop creating as long as I am able to do so. Sometimes you will discover that I touch on life topics through my music as well. These songs are presented in as pure of a way as possible. Maybe you will be able to relate to a song or two.
Anyway, thank you for stopping by to take a listen. If you enjoy what you hear, I'm asking that you go over to my YouTube channel and like, comment and subscribe. I really want to concentrate on growing my channel over there. It means a lot to know people are touched by my music.
~Mary Ann 
PROFESSIONAL REVIEWS OF MARY ANN YOUNG'S MUSIC
WHERE BIRDS CAN FLY  "The title is immediately intriguing, and you set it up aptly within the warmly compelling chorus - And the spiritual undertone of the poetic allegory beautifully distinguishes the theme. So, it's my pleasure to inform you that this song achieved finalist status.  Congratulations - we wish you all the best in your songwriting pursuits.  I hope we'll hear more from you in the years ahead.  Keep writing, learning and pursuing your craft. " ~ Judge (Music Industry Professional) from Great American Song Contest 2019.
WHERE BIRDS CAN FLY  " What a beautiful song and the melody sets the perfect, serious mood for this emotional lyric...I think this song is compelling and I could see it working in a documentary film or TV show having to do with women in this situation... Thank you for writing this song.  I think you're very gifted and I appreciate that you have important things to say through your music. " ~Professional Screener at Taxi.com
A GREAT BIG WORLD  "This song displays wonderful songwriting talents - an engaging theme, potent lyrical imagery and excellent melodic structure.  Rarely do I have the opportunity to hear such compassionate, emotionally resonant work...for goodness sake please keep writing and bringing beautiful songs into the world.  Good luck with your music!"  ~Judge (Music Industry Professional) for Great American Song Contest 2009
TO HAVE LOVED AND LOST  "Contemplative, meditative, beautiful..."  ~Professional Screener at Taxi.com
THIRSTY (Psalm 42) "Beautiful and very meditative..." ~Professional Screener at Taxi.com