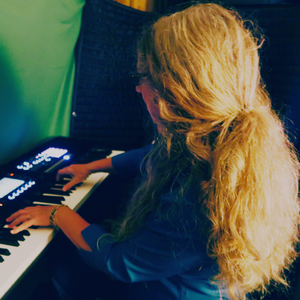 ABOUT MARY ANN YOUNG
As long as Mary Ann can remember, she has always been drawn to creating music. At the age of eight, Mary Ann began her studies in piano and having an unusually gifted ear for music, began pursuing other instruments not long afterward. At the age of ten, she began her studies in percussion where she learned how to play a wide variety of percussive instruments. At the age of sixteen, Mary Ann began playing the acoustic guitar and later taught herself to play the bass guitar.  She has recently picked up another stringed instrument - the mountain dulcimer. ​
One of Mary Ann's highlights in her musical career was when she was invited as a guest artist and interviewed on the popular television show, Sacramento & Company on News10 (ABC). She also has toured with bands throughout the United States as well as different parts of the world, sharing the gift of music as a featured vocalist. 
​Mary Ann Young's music is currently featured on Spotify, Pandora, iTunes, CD Baby, YouTube, and many other venues. 
Your support is deeply appreciated!